Most of the lists of great athletes are dominated by men despite the fact that many women have excelled in sports over the years and continue to do so. There are many lists of the greatest female athletes but a number of them are fairly dated. Babe Didrikson Zaharias and Lottie Dod usually make the top of such lists and both have been named as the most versatile female athletes by the Guinness Book of Records. Jackie Joyner-Kersee is also found at the top or in the top five of many of these lists.
Some great female athletes have made their mark more recently than those mentioned in the list below, such as tennis players Serena and Venus Williams, gymnast Simone Biles, swimmer Katie Ledecky, ski racer Lindsey Vonn and others. More general sports fans now have more of an interest in women's sports than ever before.
Jackie Joyner-Kersee
Sports Illustrated voted Jackie Joyner-Kersee as the greatest female athlete of the 20th century. At four different Olympic Games, she won three gold, two bronze, and one silver medal. She was the first participant to secure over 7,000 points in the heptathlon. She set a world record of 7,148 points at the Goodwill Games in Moscow and broke her own record when she won gold at the 1988 Olympics.
Lottie Dod
Lottie Dod was the youngest woman to win the Wimbledon Ladies Singles Championship at the tender age of 15. She won on four more occasions, bringing her total wins up to five and was best known as a tennis player. However, she also played field hockey for England and did well at golf. Archery was another sport she excelled at, winning a silver medal in the 1908 London Olympics.
Mildred "Babe" Didrikson Zaharias
American athlete, Babe Zaharias, excelled in basketball, golf, baseball, and track and field. She was breaking boundaries in sports in the 1900s. She won gold in hurdles and javelin at the 1932 Summer Olympics and silver in the high jump. She achieved All-American status in basketball and made her final mark in golf, specifically the LGA. She was the first and only woman in history to make the cut in the PGA tour event.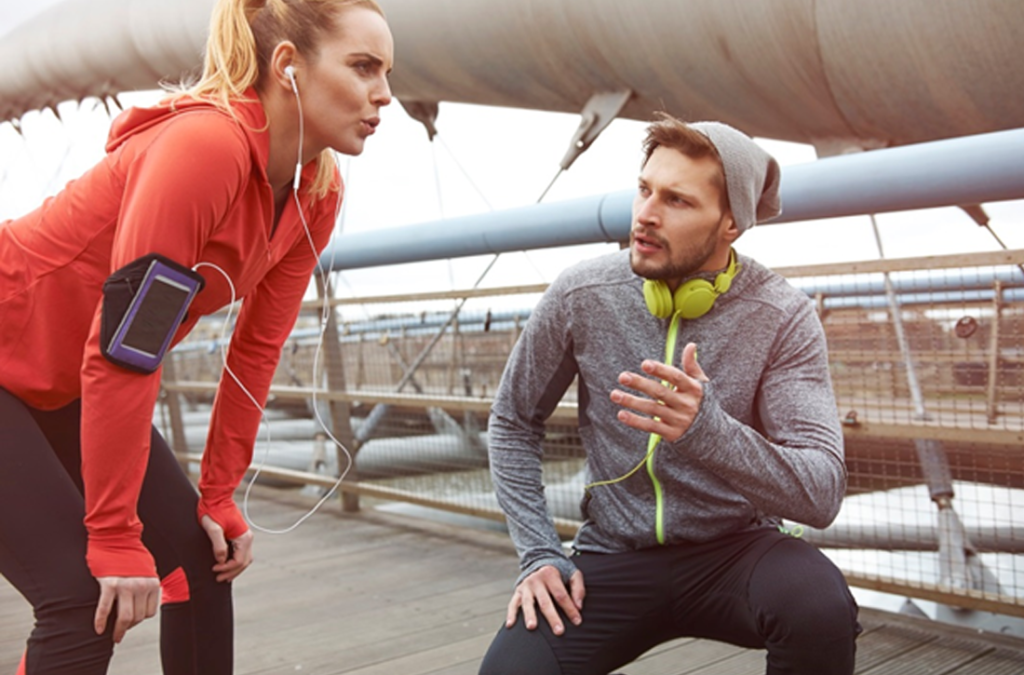 Fannie Blankers-Koen
In 1999 she was voted the greatest female athlete of the 20th century by the IAAF. The Dutch track and field athlete was a hurdler and sprinter best known for winning four gold medals in a single 1948 Olympics in London. She was already 30 years old at the time and a mother of two. Post-war, she participated in diverse events such as high jump, long jump, hurdling and sprint, setting or equalling 12 world records.
Mia Hamm
Mia Hamm is widely considered to be one of the best female soccer players in history. She was in the U.S. women's national soccer team for 17 years, building up a massive fan base. She won the Women's World Cup twice and two Olympic gold medals in 1996 and 2004. She held a record for the most international goals (158) scored until 2013.
Larissa Latynina
Larissa Latynina, a gymnast from the Soviet Union, won nine Olympic gold medals, 14 individual medals altogether and four team medals. Her total of 18 individual medals was a record for 48 years. She is still the most decorated Olympian in women's gymnastics and was the only athlete in any sport who had 18 Olympic medals to her name until 2012, when Michael Phelps' Olympic medal count went up to 22.
Clara Hughes
Clara Hughes is a Canadian cyclist and speed skater who won four Olympic medals in speed skating and two medals in cycling. She is only one of two Canadians to have six Olympic medals. She has also won numerous national championships, winning three medals in cycling at the Commonwealth Games and eight at the Pan American Games.
Martina Navratilova
Martina Navratilova is a Czech-American who is considered to be one of the greatest women tennis players of all time. She won an unprecedented number of professional records during her career, which spanned four decades. This included 59 Grand Slam titles and at the age of 50, she became the oldest player to ever win a Grand Slam title. She took women's tennis to a new level with her speed, fitness and aggression.
Wilma Rudolph
In 1960, Wilma Rudolph, a sprinter, was the first American woman to win three gold medals in track and field at the Olympic Games in Rome. She won the 100-meter dash, the 200-meter dash and also won as a member of the 4×100 meter relay team. Her fluid style made her a favorite with journalists and spectators.
Billie Jean King
Billie Jean King won 39 Grand Slam titles, 12 of which were in singles, 16 in women's doubles, and 11 in mixed doubles. She defeated Bobby Riggs in the famous "Battle of the Sexes" and was the first woman in the history of sports to win $100,000 in a year. She also founded the Women's Tennis Association. She was the first female to receive the honor of being named Sportsperson of the Year by Sports Illustrated.
Nadia Elena Comăneci
Nadia Elena Comăneci drew the attention of the world to gymnastics when she competed at the Olympics at 14 years of age, scoring a perfect 10. She went on to win three gold medals at the 1976 Montreal Olympics, earning seven perfect scores. In the 1980 Olympics, she earned another two gold medals. The Romanian was named one of the athletes of the century by the Laureus World Sports Academy.
Sonia Henie
Sonia Henie was a Norwegian figure skater. At the age of 15, she won an Olympic gold medal and won another one in 1932 and in 1936. She was also a World Champion figure skater ten times and a European champion six times. She won more Olympic and World Championship titles than any other lady figure skater. Henie glamorized the sport by introducing short routines and skirts.