The discussion as to who is the greatest athlete of all time is a never-ending discussion because every fan, pundit, or blog has an opinion. For most people, it may be based on the number of awards an athlete has bagged over the years, influence in a particular sport, or even their impact outside the sport.
Winning trophies is a major goal for many athletes but some strive to make influence other aspects of life like humanitarian activities, pop culture, or transcend careers. From basketball, golf, soccer, or tennis, these five sport-personalities have stoked debate for years in the GOAT status debate. The question remains are these the Winningest sportsmen and women greatest ever to grace the sports realm?
1. Lionel Messi (Football)
Messi began his football career in his boyhood club Newells Old Boys in Argentina at the age of 6. He was enrolled in the Royal Spanish Football Federation in 2002 after spending years in Barcelona's youth academy, La Masia. He became part of Barcelona's dream team of young players who became Barcelona's all-time best youth side. In his first season 2002-2003, he became the top scorer with 36 goals.
He quickly progressed through the Barcelona first team at the age of 16 and established himself as a prodigious talent in his teenage years. Shortly after winning his Ballon d'Or by a record margin, a public debate sprang as to his influence beyond contemporary football to his possibility of being one of the greatest football players in history. As early as 2009 his then football coach Pep Guardiola opined that Messi is the best player he has ever seen, while his football icon Diego Maradona declared him as the best player alongside Ronaldinho.
According to Football France, Messi was the highest-paid footballer for five years, becoming the first footballer to exceed the €40 million mark between 2009 and 2014 and €100 million marks for a calendar year in 2018. Spotspro has ranked him consecutively as the world's most marketable player since 2010. He was Time top 100 most influential people in 2011 and 2012 and he is a familiar figure to 89 percent of respondents according to the 2014 Repucon survey. He remains a fan favorite to many football lovers across the world.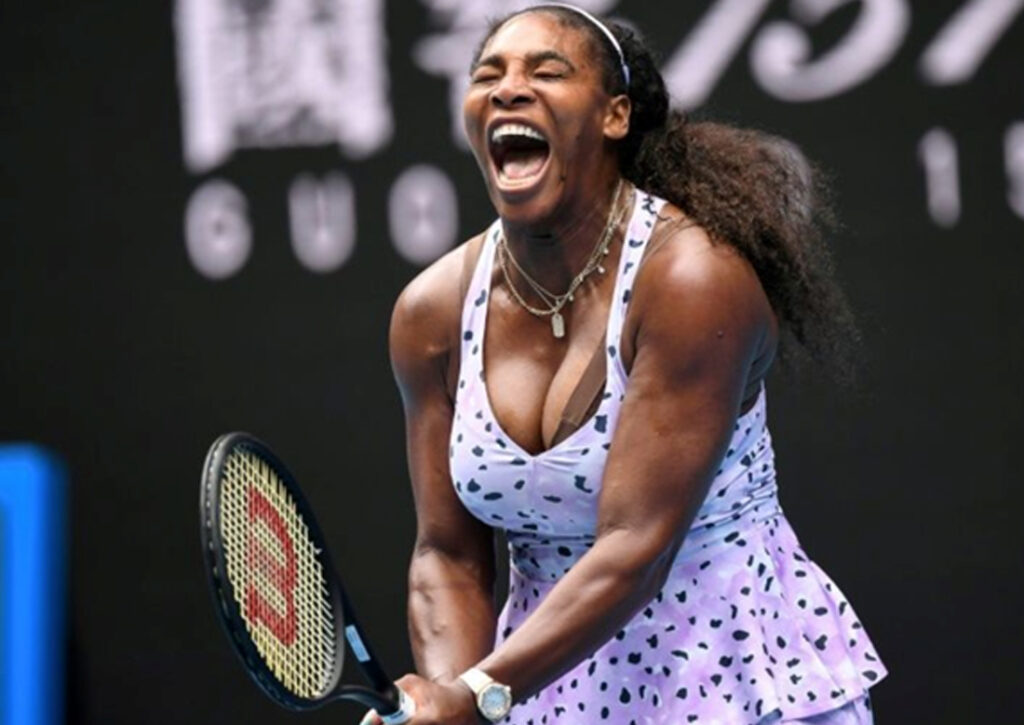 2. Serena Williams (Tennis)
The tennis court has been graced by one of the tennis greatest of all time Serena Williams who has managed to be a world number 1 women's singles tennis player in history with a total of 23 Grand slam single titles. This is the most number of singles titles in the open era and comes second after Margret Court.
She was ranked by the World Tennis Association as the number 1 in singles between 2002 and 2017. She has been number 1 for a record of 319 weeks making her the third in the open era among females after Martina Navratilova and Graf. She is regarded as one of the greatest of time Tennis players with the grandest slam titles with 13 singles, 14 doubles with her sister Venus Williams and mixed doubles among combined players.
She was the highest-paid tennis player in 2016 with earnings of $29 million and was the only woman in the 2017 Forbes' top 100 list. She is a four-time Laureus Sportswoman of the year between 2003 and 2018 and named sportswoman of the year in 2015 by Sports Illustrated Magazine.
3. Michael Jordan (Basketball)
From his first day on the basketball court, Jordan's destiny as the greatest of all time was clear as he was already being compared to Julius Erving at an early age. In his first game in the Madison Square Garden, Jordan received up to a minute standing ovation in his debut game.
A 10 year NBA scoring lead gave him seven consecutive NBA titles. He is a nine-time NBA All-Defensive First team tying with Kobe Bryant, Kevin Garnett, and Gary Payton. He holds the top career playoffs and a regular-season average of 33.4 points and 30.4 points.
He has a total of 5,987 points in the NBA playoffs coming only second after LeBron James. He comes fifth in the regular season with 32, 292 points after Kareem Abdul Jabarr, Kari Malone, Kobe Bryant, and LeBron James.
He is the most decorated NBA player in history with five regular-season MVP awards and three all-star MVP titles. He was named one of the greatest 50 NBA players in 1996. In 2016 he was honored with the Presidential Medal of Freedom by President Barack Obama.
4. Tiger Woods (Golf)
Tiger Woods has been a dominant figure in the Golf court for many years earning his space on the list of all-time sports greats. He is highly acclaimed as the greatest golfers of all time and a famous world athlete. He holds numerous golf titles and ranks as first in the PGA Tour Wins and is second in the men's major championships. He has won 82 official PGA tour events with 15 majors.
Several golf experts rank Woods as the greatest closer in gold history with the lowest career scoring average and the highest career earnings in golf's history. He has been on top of ranking consecutively with his 100th, 200th, and 300th PGA tour victories. He is one of the five players to win all four world's major championships open to professionals.
5. Muhammed Ali (Boxing)
Muhammed Ali is considered the greatest boxing heavyweight champion of the 20th century. He is the only boxer to be named The Ring Magazine Boxer of the year six times. Ali is ranked by Boxrec as the fourteenth pound to pound the greatest boxer of all time and the only boxer to be ranked by Boxrec as the best boxer for twelve years.
During the boxing Golden age era, Ali defeated all heavyweight champions in his time. He was named fighter of the year by The Ring more than any other fighter and the only one of three boxers to be named Sportsman of the year by Sports Illustrated.
He was honored in the Hollywood walk of fame in 2002 for his contribution to the entertainment industry and was presented with the Presidential Medal of Freedom by President George W Bush. All these accolades and achievements place him on the GOAT list.