Beginner's luck often spools over in down and out. Newbies to poker who win it big in the beginning often end up losing piles of money when they play against the big dogs. They have this faerie tale idea that luck is around the corner and they are going to win it big like their poker heroes.
What the new guys do not understand is that the pros had to go through significant losses to get where they are. They play big hands and lose some of them in the process, resulting in big bucks down the tube. Here are some of the biggest names and their losses in poker so far.
Ben Sulsky
Ben Sulsky could have changed his last name to Sulky if you count the money that he has had to kiss goodbye in his career. Ben comes from humble beginnings and not a lot of money to play with. Initially, he only played online games and freeroll tournaments that did not involve any money. He started to do well for himself and built a bankroll of $3000. It did not last long as he lost $1200 of it in a single night.
He immediately pulled out of the game and gave it a rest for two years. Then he started to up again, only to lose another $1000. From there, he started playing minor hands of $0.10 to $0.25 with bankroll management and steadily grew his winning streak.
He became so good and notorious that online players did not want to play against him anymore. In 2012, he had amassed around $4 million in winnings but his bad luck would return the next year. In 2013, he lost nearly $3 million in just two months.
Paul Phua
Paul Phua is a prime example of a man who never says die. Phua is a Malasia Businessman and professional poker player. He started playing back in the 2000s, but it was not until he started working with Steve Wynn, Wynn Macau's owner, that he got into big money.
Phua starter playing Texas Hold'em when he was in his 40's and he started making a killing. Whether it was his million-dollar smile or charm that made him so good is still a mystery, but the word on the street is that throughout his career, he has amassed a massive $400 million. Not all of this came from gambling, but a big chunk of it did, though.
Nevertheless, Phua is known as a poker legend and is still very active on online poker today. So far, he has played around 49 000 rounds of online poker and he has not won all of them, though. Currently, he has lost around $4.6 million, but he has some change to spare though.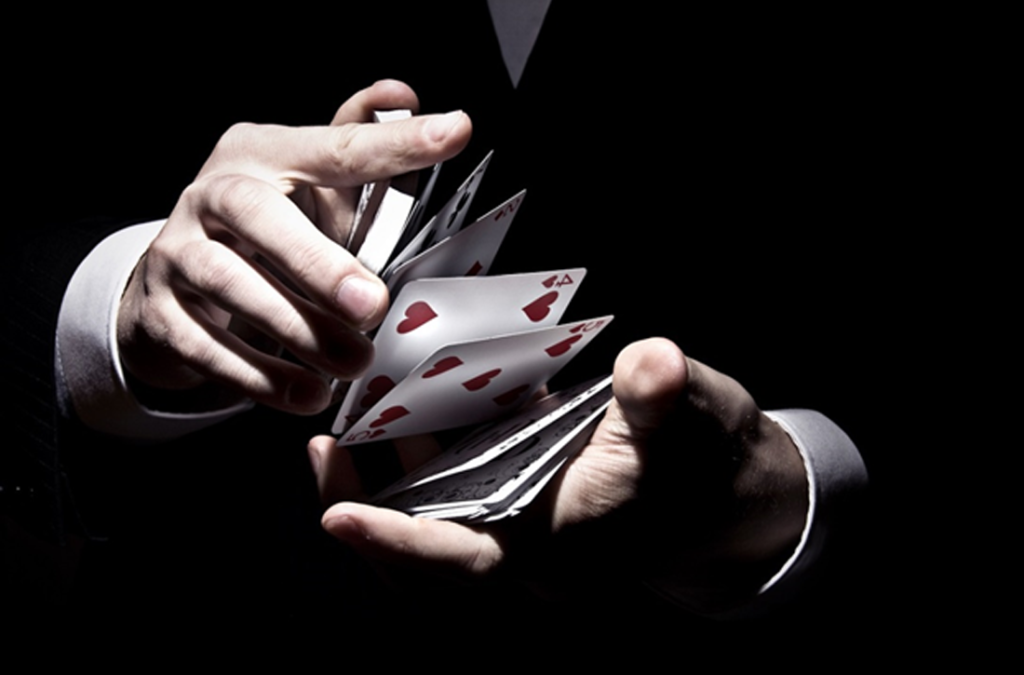 Ilari Sahamies
Ilari is a big name in poker circles, especially when there is talk of high-stakes pot-limit Omaha cash games. He started his poker career in his home country of Finland and competed in live poker tournaments. He quickly became a high-profile player and soon after transitioned to online poker.
Ilari is no stranger to massive bets and is known for his aggressive style of play. His opponents are constantly on the back foot as he comes out all guns blazing. Unfortunately, he has an Achilles heel in the form of alcohol. When he is sober, he plays a mean round of poker, but many people have attributed the slide from his thrown to his constant inebriated state.
In 2010, Sahamies was at the top of his game and made around $7 million in that single year. However, he also managed to lose roughly $6 million of his winnings in the same year.
Chun Lei Zhou
Chun does not merely play poker. By looking at the hands that he played in the past, it is easy to label him as a professional player. In 2016 he was ranked 3rd with total winnings of $748 018 for the year. It only took him 166,226 hands to get to that astonishing tally which means that he had to have played hundreds of rounds a day.
What sets Chun apart from other players is that he made most of his money playing an eight-game.
Chun is no stranger to losing large sums of money. In fact, in poker circles, he is known for regularly losing at high-stakes games. Nevertheless, his losses have not deterred him from coming back and winning again.
As it currently stands, his total losing tally from his Pokerstars and Full Tilt account is estimated to be more than $10.2 million.
Gus Hansen
Hansen moves in the upper circles of online poker. When he sits in for a round, he makes a point of the fact that he only plays against the best in the business. Several players feed on his arrogance and relish the opportunity to play against him because they feel that there is money to be made.
When you look at his losses, though, it makes sense that people think he is an easy target and terrible player. His losses exceed $22 million, and it would be easy to agree with the nay-sayers. However, when one puts his losses against the total number of hands he has played, the stakes at which he plays, and his winnings, then the picture changes dramatically.
Guy Laliberté
For a man like Laliberté, poker is a fun pastime where losing a couple of million is not going to break the bank. Guy was the former CEO of Cirque Du Soleil and has an estimated net worth of over $2 billion.
He believes in different aliases and across all his accounts, his losses reach over $26 million. Compared to the other losers on the list and beyond, Guy is considered the biggest loser in poker to date. He plays for sport, not for a living. For him, poker is a fun way to spend his millions and given his current track record and his bank account. He has more than enough to throw around.